Million-dollar-plus home sales hit six-year high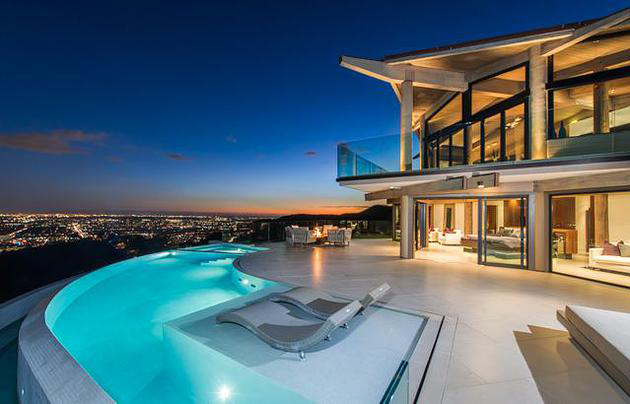 A boom in California's luxury home sale market is yet another example of the growing gap between the wealthy and the poor if a newly released report is any indication.
Crowned by the sale of a Malibu estate for $74.5 million, the number of homes sold at $1 million and above statewide last year was up 45.1% to 39,175 — the most since 2007, according to real estate information service DataQuick. And the slice of the market luxury for homes sold at $2 million and up set new records at the state, Southern California and L.A. County levels last year. Meanwhile, overall sales across the state were essentially the same as 2012 levels, down 0.6%."The luxury market did bounce back last year," said Paul Habibi, a real estate lecturer at UCLA's Anderson School of Management. "A lot of people were stepping back into the waters.Lucrative investing left some looking for a place to park their gains."The stock market lined the pockets of high-end buyers," Habibi said. "That translated into home purchases."Gains in home equity allowed many who had been waiting on the sidelines to move up to bigger and better digs. "It's a herd mentality," said Stephen Shapiro of Westside Estate Agency, who last year saw well-priced homes drawing multiple bidders. "When people start paying more for houses, other people don't mind paying more."
In L.A.'s ultra-luxury market, locals, foreigners, flippers and celebrities also came to the party, but it was a billionaire who led the charge in $20 million and up sales. Oaktree Capital Management Chairman Howard Marks had the priciest sale statewide, selling his 9.5-acre estate in Malibu in an off-market deal for $74.5 million. The beachfront property includes a 15,000-square-foot main house, two guesthouses, a gym and a swimming pool. Just down the street, "Karate Kid" producer Jerry Weintraub clocked in with the next highest 2013 sale for L.A. County, based on public records searches conducted by PropertyShark.com and Coldwell Banker. His bluff-top, seven-acre compound with two guesthouses, swimming, tennis and a guardhouse, sold for $41 million."Our market has finally caught up with what is happening globally," said Coldwell Banker's Bobby Syed, who brokered an off-market deal last year of a 12,000-square-foot Beverly Hills estate priced in the $37 million to $39 million range. "A lot of foreign money is coming in, particularly to Beverly Hills and Bel-Air, which are still very cheap by comparison" to other major cities. The 2.5-acre Beverly Hills site boasts a large, flat area and extensive vistas. "It was the biggest view from here to Taiwan," Syed said. He represented both the sellers, who had bought the property in the 1970s from actress Elizabeth Taylor, and the buyers.
High-end home flipping also raised the bar as retired actor Kristoffer Winters, who renovates homes with actor Jeremy Renner, raked in $24 million for a mansion on two acres in Holmby Hills. The Roaring '20s Art Deco-style house, reached by a cobblestone driveway, includes five fireplaces, six bedrooms, 11 bathrooms and 10,005 square feet of living space.
Serial house buyer and talk show host Ellen DeGeneres was among celebrities who did their part too to push high-end home sales, buying a 13-acre estate centered on a Tuscan-style in Santa Barbara County's Toro Canyon that had been listed at $26.5 million.