Amazon's Jeff Bezos pays $80M at 212 Fifth Ave, NY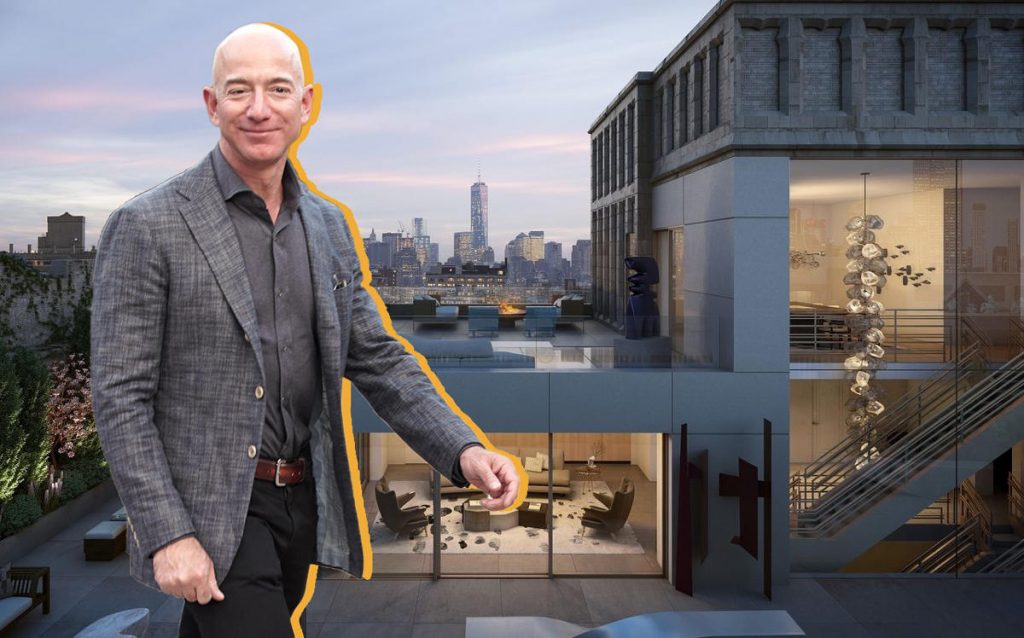 Amazon may have scrapped plans for a campus in New York City, but CEO Jeff Bezos is still very, very bullish on Manhattan
The e-commerce chief is paying nearly $80 million for a three-unit spread at 212 Fifth Avenue, sources told the Wall Street Journal, in the priciest deal to date below 42nd Street.
Bezos' purchase reportedly includes the building's top penthouse — once asking $74 million. The unit was last priced at $58 million, following several price cuts. The two units a floor below sold for $28.45 million to an entity called Madison Square Park LLC, records show. But the exact price of the total deal wasn't clear because the penthouse purchase hasn't hit records yet.
If combined into a single-family home, it will span 17,000 square feet with 12 bedrooms.
Source: The Real Deal